Published on:
Tuesday, October 1, 2019
Interpening
Recently Nishi Whiteley, founder of this blog and the author of the book Chronic Relief was asked to be a pre-market reviewer for the book Interpening, The Art and Science of the Cannabis Sommelier by Trichome Institute founder Max Montrose.
Here
is what she had to say about the book:
"Max Montrose's pioneering book Interpening,
The Art and Science of The Cannabis Sommelier is a fascinating read! The
book teaches readers how to use their senses to evaluate cannabis quality as
well as predict potency and physical effects, thus imparting invaluable
practical knowledge to connoisseurs and patients alike."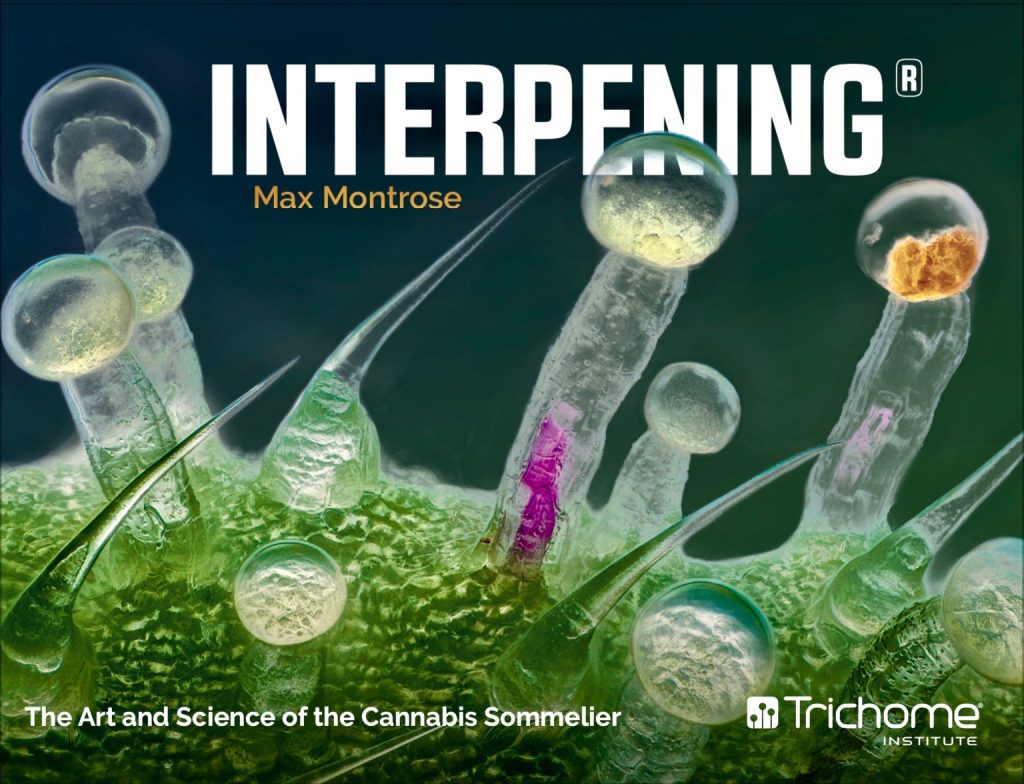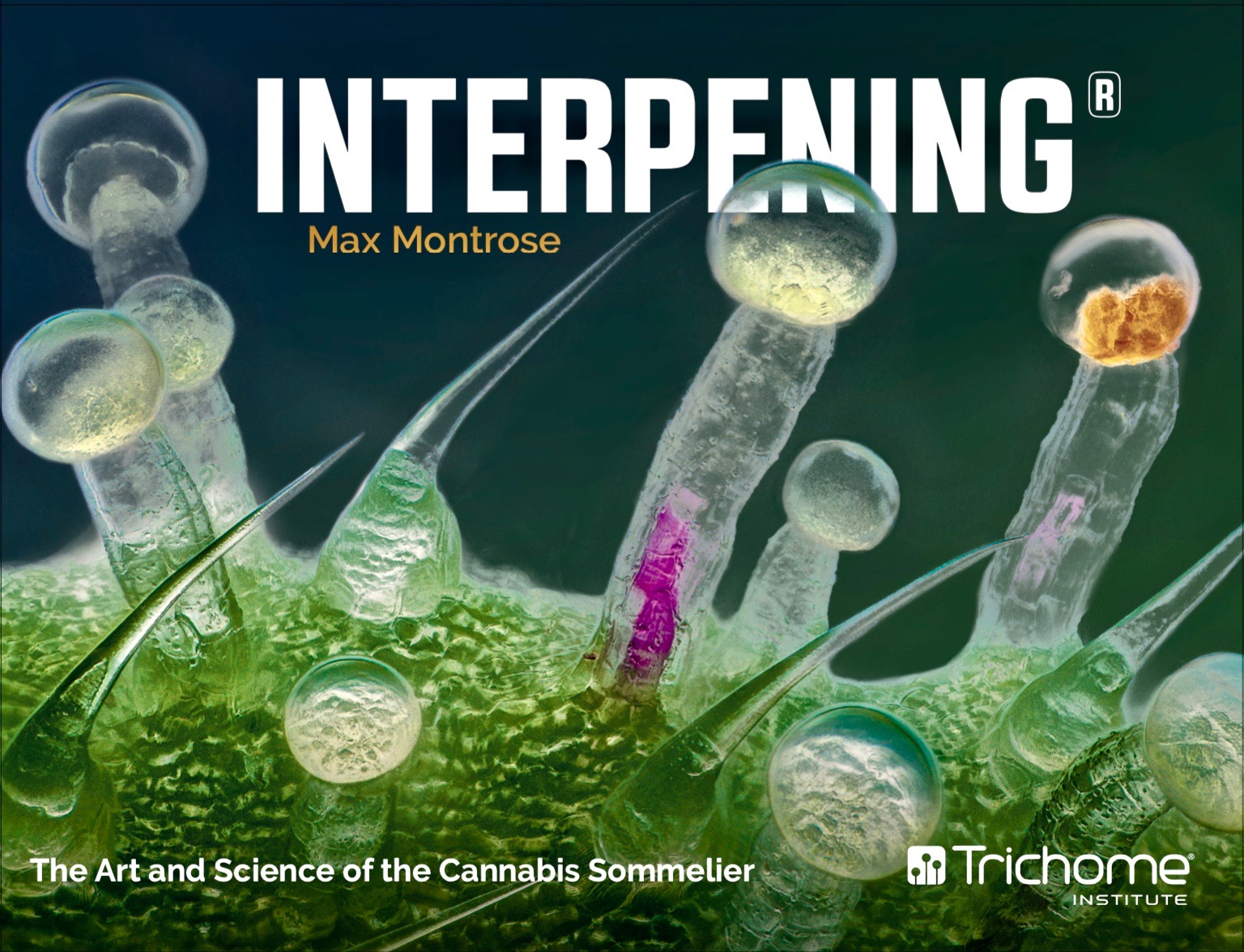 The
term Interpening was coined by Max. It is a relatively new word to the cannabis
lexicon.  This excerpt, used with permission, from Max's book explains the
term and gives great insight to what you will learn in the book.
What is Interpening?

Interpening—pronounced "in-ter-pen-ing"—is the science of evaluating cannabis flower to determine quality, variety type designation, and psychotropic effects, through physical and aromatic inspection. Interpening is based on a combination of science and theory, yet it is also an art and requires significant experience. An interpener can be thought of as a cannabis sommelier. In fact, interpening was inspired by the model of sommelier certification, including education, training, and practice to develop such a recognized expertise.

Interpening is important at a time when millions of people are purchasing cannabis for medicinal or recreational purposes, without quality certification or assurance of potential psychotropic effects. The psychotropic effects of cannabis vary from plant to plant and even within the same strain name, which is why strain names are so misleading. The methods of interpening are used to identify cannabis variety type and better understand the potential psychotropic effects of each flower. This is done by visually evaluating the physical characteristics of the flower and by interpreting the aromatics, or terpenes—which are the evaporating molecular hydrocarbon chains found throughout the plant kingdom that produce the aromas of plants.

Why Use Interpening?

The multibillion-dollar cannabis industry, in both it's legal and black-market forms, impacts law, medicine, science, industry, horticulture, and so much more. The recent explosion of cannabis acceptance is exciting and intense, Yet we are still in the dark ages of the black market in many ways. For example, licensed cannabis dispensaries still sell cannabis as either an "indica," "sativa," or "hybrid," even though the science community has learned that this is not an accurate way to identify cannabis varieties. The federal prohibition of the plant has limited scientific research and stalled the creation of regulations from which all other industries of accurate information, truth in labeling laws, compliance regulations, and an appropriate infrastructure, our society has been presented information that is misleading, incomplete, and downright inaccurate. Interpening introduces a contemporary understanding and baseline truth, which helps people fully understand cannabis, while making it approachable to all medical patients, recreational users, and professionals working with cannabis in today's hemp and marijuana markets.

The goal of interpening is to learn the psychotropic variety type and the quality of the cannabis prior to selling or consuming it. This skill is important for all industry professionals and consumers because speciation, strain names, and lab testing do not provide the consumer with much information about the quality or the effects of cannabis. Most labs test for the plant's phytochemical profile, pesticides, and some microbes but skip a dozen other elements that equate to quality and the type of psychotropic effects.

Currently, there are many regulations for cannabis sales, including child resistant and opaque packaging, label information on cannabinoid percentages, cultivation nutrients used, consumption warnings, and more. However, the two most critical things to know before purchasing and consuming cannabis are the quality of the product and the effects of how it will make you feel when you use it, yet this hasn't yet been standardized in any quality control measures or regulations.

Currently, the black and legal markets sell cannabis by strain name and THC percentage as if that information alone will help the consumer understand what the quality and effects of their purchase will be. THC percentage alone does not necessarily equate to potency, as there are many other phytochemicals in cannabis that provoke synergistic effects with THC. Additionally, THC is not solely responsible for the stimulating or sedating effects cannabis produces. THC may drive the high or euphoric effect from cannabis, but the terpenes are truly what determine the characteristics of this effect—whether stimulating, sedating, and anywhere in between. The cannabis industry needs a better way to quantify cannabis quality and to understand how it may affect people in different ways. This is why Trichome Institute developed interpening.

We are excited and proud to bring you over a decade of research and experience in developing methodologies and skills to give you more control over your own cannabis experience as well as solve the indica/sativa controversy and the strain name dilemma. Welcome to interpening. 

INTERPENING: THE ART AND SCIENCE OF THE CANNABIS SOMMELIER
Published by Trichome Institute 2019
ISBN: 978-0-9964658-4-7
© 2019 Trichome Institute, All Rights Reserved 
Click here order a copy of the book: https://trichomeinstitute.com/shop
Max Montrose is the co-founder of the Trichome Institute which is dedicated to providing high quality training and information to the cannabis industry and coinsurers and he is the author of Interpening, The Art and Science of The Cannabis Sommelier. To learn more about the book and related classes click here.
The post Interpening appeared first on What is Medical Marijuana | Chronic Pain Relief | THC & CBD.
Read Full Article