Published on:
Thursday, August 30, 2018
'Magic Medicine' Author Featured on Psychedelic Milk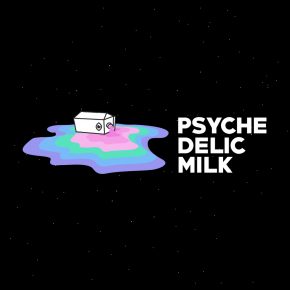 Have you heard of Psychedelic Milk? You should definitely check it out. Psychedelic Milk is a podcast hosted by Ed Liu, all about alternative medicine for scientific healing purposes and spiritual growth. As you might have guessed, he often discusses psychedelics, but dives into all kinds of tangents from Taoist spirituality to flow states. Ed's always searching for something fresh, and he's produced over a hundred episodes of high-quality conversations with a range of sparkling personalities.
Ed invited me on his show, and I'm happy to announce that I'm featured on Episode 109:  Magic Medicine with Cody Johnson | 23 Psychedelics Around the World. The number 23 refers to the number of chapters in my new book, Magic Medicine, each one covering a fascinating psychedelic plant or molecule. If you haven't checked it out, definitely give it a look — if you like my blog you'll love the book.
Continue reading 'Magic Medicine' Author Featured on Psychedelic Milk at Psychedelic Frontier.
Read Full Article