Published on:
Friday, January 11, 2019
Cultivating Inner Growth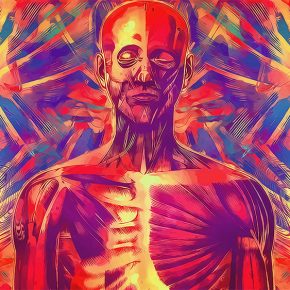 This article is by Shannon Clare, M.A., the Associate Director of Training & Supervision at the MAPS Public Benefit Corporation. It first appeared in the MAPS Bulletin Winter 2018: Vol. 28, No. 3 and is reprinted here with permission. Please consider donating monthly (or even just once) to support the incredible work that MAPS does to advance psychedelic science and profound healing.
Just as a seed has within it the knowledge to grow, humans have an innate capacity to heal, when given the right environment to do so. When help is needed to create that environment, psychotherapy, like a greenhouse, can provide a container conducive to healing.
The term "inner healing intelligence" refers to the knowledge and power within oneself to move towards wholeness and wellbeing. There are many terms that could be used here; various paradigms of thought would articulate these concepts in different ways; some might reference Spirit, truth, unity, and there are many other terms that can and do carry similar meaning.
Continue reading Cultivating Inner Growth at Psychedelic Frontier.
Read Full Article