Published on:
Wednesday, June 27, 2018
Oklahoma Voters Just Legalized Medical Cannabis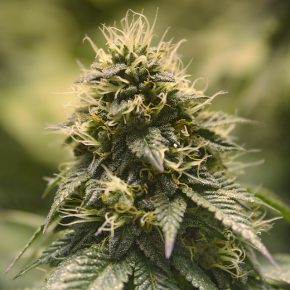 In a historic referendum, Oklahoma voters have just approved one of the most progressive medical cannabis laws in the country.
With a doctor's orders, Oklahomans will be able to possess eight ounces in their homes, carry three ounces in public, and cultivate 12 plants. Unlike many other states, there is no limit to which diseases may be treated by cannabis — a doctor may prescribe it for any condition. The measure passed with a 57% to 43% margin.
These regulations are relatively lax, especially for a red state in the heart of Trump country. But perhaps it should come as no surprise that a conservative state like Oklahoma would pass this measure — national polling indicates that 90% of Americans support medical cannabis.
In honor of Oklahoma's new status as the 30th state to legalize medical marijuana, I'm sharing an excerpt from the Cannabis chapter of my new book, Magic Medicine.
Continue reading Oklahoma Voters Just Legalized Medical Cannabis at Psychedelic Frontier.
Read Full Article